St Louis

Missouri
Coin operated Restoration and Repair Specialist for over 20 years
Please visit our NEW Website
NEW Website grandamericajukebox.com
From the classic old jukebox your family treasured, the pinball machine you played in college, to that cool, old soda machine you remember as a kid, we can help you pass those memories to the next generation through restoration or repair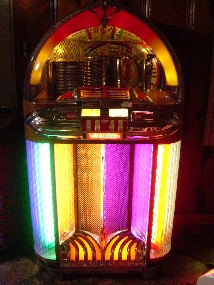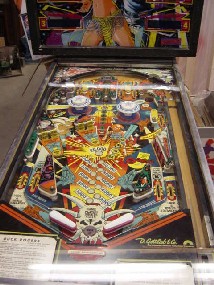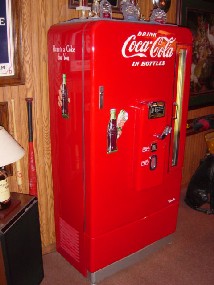 Restore - Repair - Buy - Sell - Prop Rentals
Featuring NEW Rock-ola Jukeboxes

We specialize in RESTORING and IN HOME REPAIR of :
Jukeboxes - Pinball Machines - Vintage Soda Machines - Arcade Games - Bowling Games - Gun Games and More
Serving the St Louis, Missouri and surrounding Illinois areas
FREE photos of your restoration project!
---
Restorations
Grand America Jukebox performs jukebox restoration including Wurlitzer jukebox restoration and Rockola jukebox restoration, soda machine restoration including Coke machine restoration and Pepsi machine restoration. We take pride in customizing your item for your needs, while keeping originality at the forefront. We can customize the color, logos, and functionality. We provide FREE digital photos of your restoration project showing the complete restoration of your machine. Click > Jukebox or > Soda Machine to view the restoration process
Why Grand America Jukebox restorations are superior to the original manufacture
Our restorations are complete restorations, inside and out. Unlike original manufacture mass production processes, each machine is restored using high quality control inspection techniques
Disassembly: Component breakdown with each subassembly teardown are documented and all parts labeled and/or bagged. In this phase, every item is detailed and processed including identification of all paint, plating, media blasting or stripping and/or part replacement requirements
Re-engineering: Evaluations are done to determine if reengineering of some mechanical parts is required. For example, Grand America Jukebox has the knowledge and experience to reengineer those parts which are no longer available or have an inferior design to utilize current technology
Cabinet Finishing: All woodwork and paint finish processes include various stripping, prep, sanding, priming, staining and veneering are completed in a dust free environment ensuring a smooth, shinny multi-coat final finish
Re-assembly: Each subassembly is reassembled with detailed precision to ensure that the "Form, Fit and Function" test, by Grand America Jukebox, has been accomplished
New Rock-ola Jukebox Sales
That great entertainment room in your home begins with a Jukebox! Grand America Jukebox sells New Rock-ola Jukeboxes. Whether you are looking for an iPod CD Jukebox or a Touch Screen Music Center Jukebox, we sell and service the NEW line of Rock-ola Jukeboxes



Vintage Jukeboxes Sales
Click > Jukeboxes FOR SALE to view our current inventory of vintage jukeboxes for sale. Grand America Jukebox's inventory is constantly changing. If you do not see what you are looking for, contact us with your interests or your exact needs. We can probably locate a jukebox for you
Vintage Soda Machines For Sale
Click > Soda Machines to view our current inventory of old Coca Cola machines for sale and other vintage soda machines for sale. There is nothing like having an old 1950's Coke machine in your home!
Pinball Machines and Arcade Games For Sale
Click > Pinball Machines to view our current inventory of Pinball machines, Video Games and Arcade Games including Multi-cades and the NEW Golden Tee

In Home Service
St Louis Jukebox Repair : Grand America Jukebox repairs jukeboxes in your home. We cover Wurlitzer jukebox repair, Rockola jukebox repair, Seeburg jukebox repair and Rowe jukebox repair. Our in-home service range includes the greater St Louis, Missouri and Illinois areas. Click > In Home Service for details and a complete listing of the jukeboxes we service. Please, do not hesitate to contact us about your jukebox needs
St Louis Pinball Repair : Grand America Jukebox repairs pinball machines in your home. We also cover St Louis pinball machine repair, bowling machine repair, arcade game repair, gun game repair, baseball game repair and other coin operated game repair. Our in-home service range includes the greater St Louis, Missouri and Illinois areas. Click > In Home Service for details and a complete listing of the items we service. Please, do not hesitate to contact us with your needs
Vintage Soda Machine Repair : Grand America Jukebox covers old Coca Cola machine repair and Coca Cola machine restoration. We also cover old Pepsi machine repair as well as other flavor brands. Contact us with your needs
Jukebox Movers Pinball Movers
Grand America Jukebox moves these items for you in the St Louis area. Pinball machines must be properly disassembled, jukeboxes must have mechanism's secured, soda machines must have all cords tied and compressor requirements met, and all other coin-op devices must have cords tied with doors secured before any move can take place. This will help prevent most damage to your items. Grand America Jukebox knows how to properly move these items without causing damage. For local moves ( within greater St Louis MO and IL areas ) we are able to make any adjustments or repairs needed at your destination site. If you are moving out of state, call us to properly secure your items for your moving company. Contact us for rates
Getting your item to us: Grand America Jukebox has pickup and delivery service via enclosed trailer in the greater St. Louis area. Items can also be shipped, even outside the US. Click on Contact us for more info
At Grand America Jukebox, the passion is "Saving our Amusement History" The mission is "Keeping it Fun for Everyone" Repairing or restoring your item does not have to be a hassle. Your experience with us will be a positive memory. Re-live the memories and share them with the next generation by having your item restored, repaired or purchasing one for the whole family
Jukeboxes - Vintage Soda Machines - Pinball Machines
Jukeboxes For Sale - Contact us